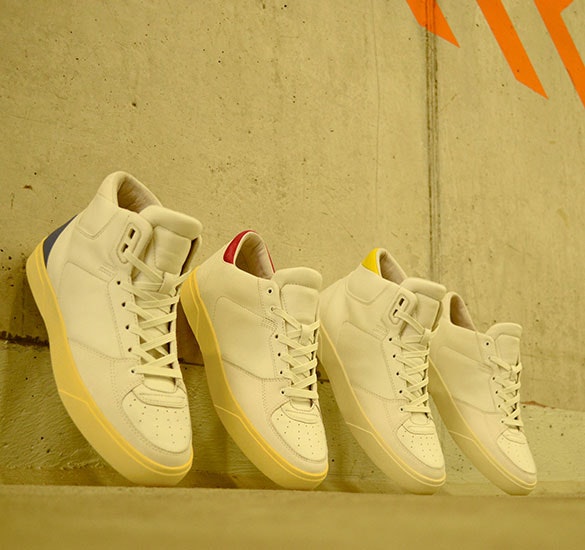 If you have been following my Instagram account or blog, you know I'm a big fan of premium sneakers. High-quality materials and expert craftsmanship are what I look for when it comes to sneakers as I wear these to the office and casual.
Now Common Projects are typically a go-to when it comes to premium sneakers, but to be fair, the design is great but very minimal and they have almost become a commodity so many people have them. So what to do if you are looking for a pair of sneakers that have all the high-quality aspects from your Common Project, but a little bit more attitude in their design while not going overboard? Well, good folks, don't look any further and say Hi to VOR
As a proud owner of the 2A and 5A model, I can vouch that these German-made sneakers are nothing short of stunning! And as cool as VOR their sneakers design is, the founders are equally as cool! So I took the liberty to drop the founders some questions ahead of their exciting 10 year anniversary year 2020. So without further ado let's get a better understanding of who VOR is and what the background story is!
Q&A with VOR founders Andreas and Joerg

Can you tell us what made you decide to start VOR?
Ever since we had started collecting sneakers in our teenage years, we always had the vision of creating our own shoe. Therefore, our intention to start VOR never was to specifically produce or design for the markets, but to create a high-quality sneaker that matches our own style and beliefs. When we finally started our brand, we both did still like the aesthetics of our youth, but since we have grown older, most of the brands could not meet our quality standards anymore. This is why we now aim to create contemporary high-quality products that resemble classic sneaker styles.
What is the biggest design inspiration for your collection?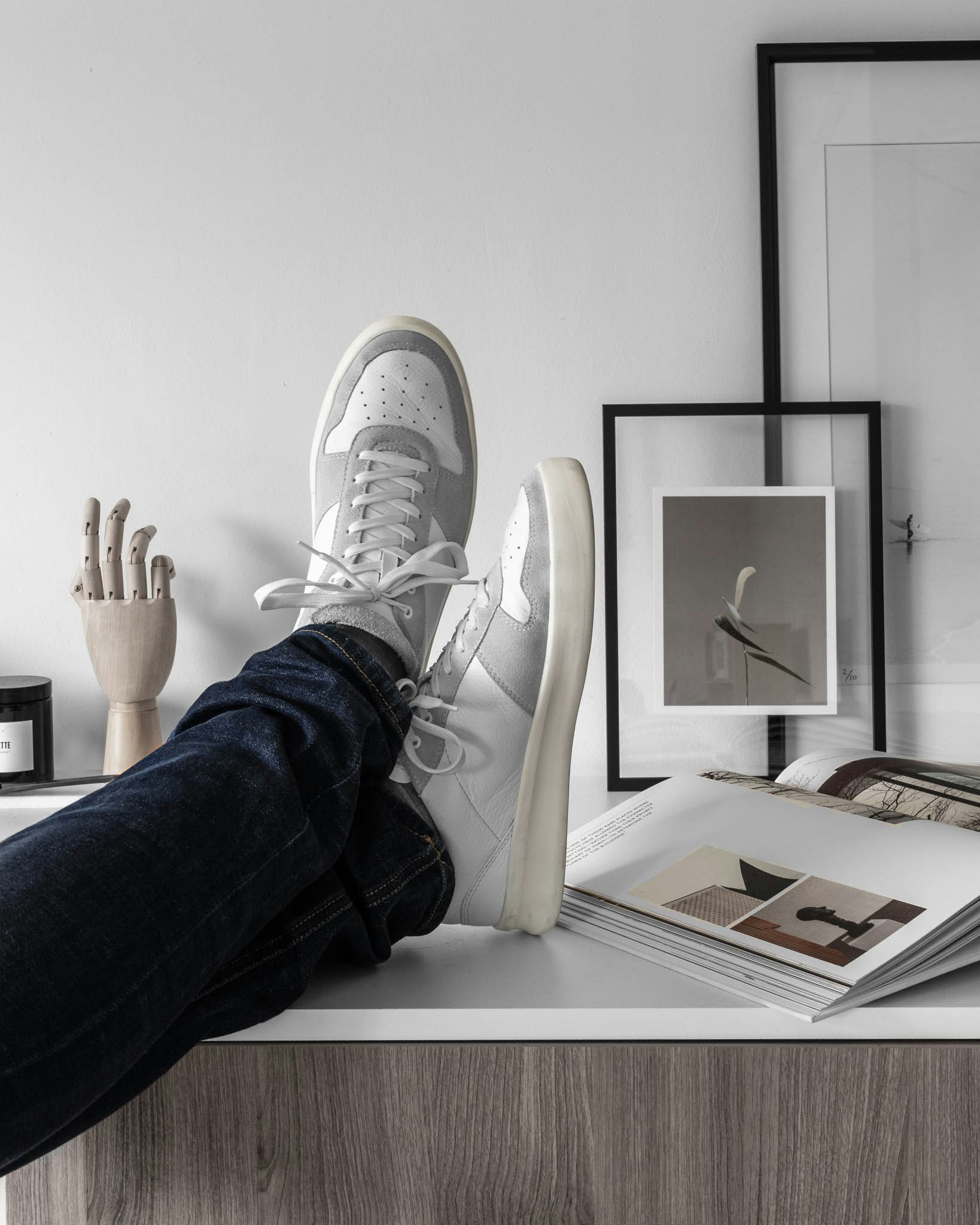 The simplest answer would be our youth. We were both interested in Skateboarding, Basketball and Hip Hop; and since sneakers played an important role in all of the three, we developed a great affection for shoes like the first Ewings or the Adidas Superstar because of RUN DMC for example.
Apart from that, we have always had a general interest in design, aesthetics, and architecture. We admire Dieter Rams for his work for Braun, the Bauhaus architect Ludwig Mies van der Rohe, who coined the phrase 'less is more', as well as EAMES for their round and organic designs. However, this design aesthetics never served as an exact guideline, but to rather be juxtaposed with the interests and styles of our youth.
What can we expect from VOR in 2020?
Since we are celebrating our 10th anniversary this year, you better be sure that there will be a lot to come throughout the whole year. As you might have already seen on Instagram, we are going to release successors of our popular 5A styles as well as a small rerelease of our 5A Champagnerweiss, that had been sold out instantly.
We will celebrate the reissue of our very first shoe model, VOR 1A, which will be slightly updated and fine-tuned, we can't wait for it! You will have quite a few reissues of our classic styles/generations to look forward to. And besides all of that, you might also find a new mid-top style on our shelves in 2020…
Other than that, you can expect some interesting events and beautiful exhibitions with friends and brands that we like at the VOR Studio plus some "secrets" we can't talk about for now ;-).
Who is the VOR man or Woman
Style-wise, there is no typical VOR man or woman, but our shoes are for everyone that appreciates a clean designed and carefully handcrafted sneaker as an everyday staple. For everyone, that enjoys a shoe far from short-lived trends and hypes with yet contemporary twists. Or to cut it short: for everyone that is looking for a high-quality product that does not run out of style.
If you could go back and tell yourself one thing before starting VOR what would it be?
This is some sort of time travel thing and we all know we should be very careful with changing the past :-D… Seriously, nothing, this all belongs to your journey and all experiences we've made, good AND bad, have helped us getting stronger, focussing more on the "right" things and taking the right decisions at the right time. We think there is a good reason that we are still here after 10 years and all the things we've learned in that way, definitely helped for it.
What would be your advice to aspiring footwear designers?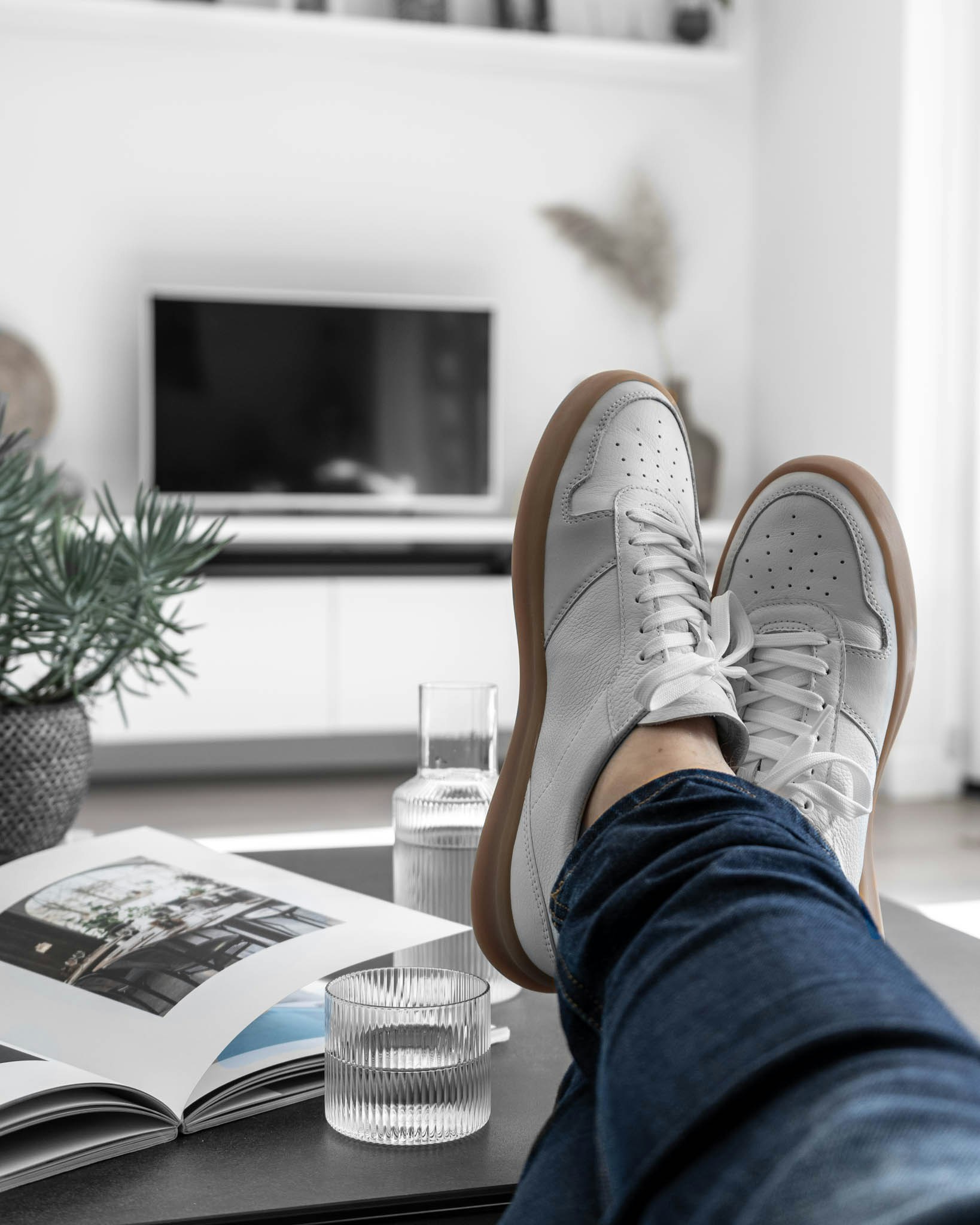 Be passionate, be hungry, stay humble.
Shoes should be ( finish the sentence )
… the perfect combination of quality, snugness, and timeless aesthetics.
What is one item every man and woman should have in their closet?
Well, this is an easy one: a clean pair of VOR shoes obviously.
If you could give one key style advice, what would it be?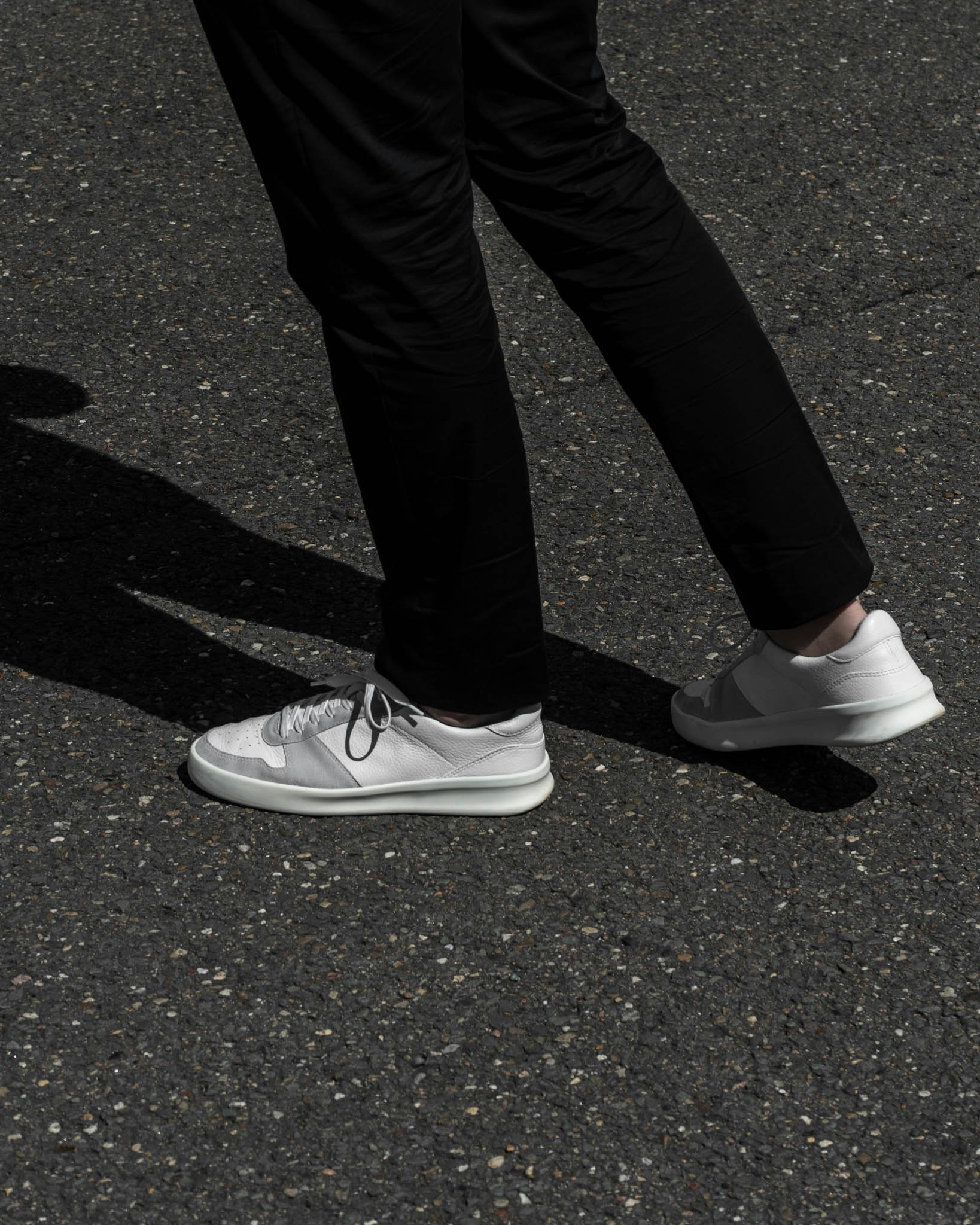 Check your shoes first! A good pair of shoes can elevate your outfit with e.g. "not-so-great" pants. Great pants but "bad" shoes on the other hand…;-)!?
What do you use Instagram for?
First of all, we do use Instagram to present our products and upcoming releases, we use it as a tool to share the "VOR spirit" as well as a medium to communicate with our customers. Other than that, we like to keep our feed as "purist" and organic as possible. This means, that we of course still use high-quality pictures of our shoes, but besides that, we like to repost stories and posts by our customers or studio visitors. If they are happy and satisfied with what we do, we are too.
So, in conclusion, we'd say that our Instagram account is a perfect balance of our products, studio impressions, and happy customers.
What role do you think social media plays in fashion today, and how has Instagram impacted VOR?
Social media definitely plays a big part in fashion today, as it allows you to reach a broad audience in a short amount of time. In our case, Instagram has definitely helped us to reach out to international customers, such as people from South Korea, Australia or the United States for example, who wouldn't necessarily find out about VOR otherwise.
Contrary to the benefits, social media, unfortunately, creates even shorter-lived trends and hypes, which we highly oppose. Therefore, even in a world of rapidly changing internet hypes, we try to keep our feed compatible with our ethos: presenting our high-quality products, that are not bound to any generated or short-lived trend and are therefore made to last (on the internet and on your feet.)
What is your point of view on Influencer marketing?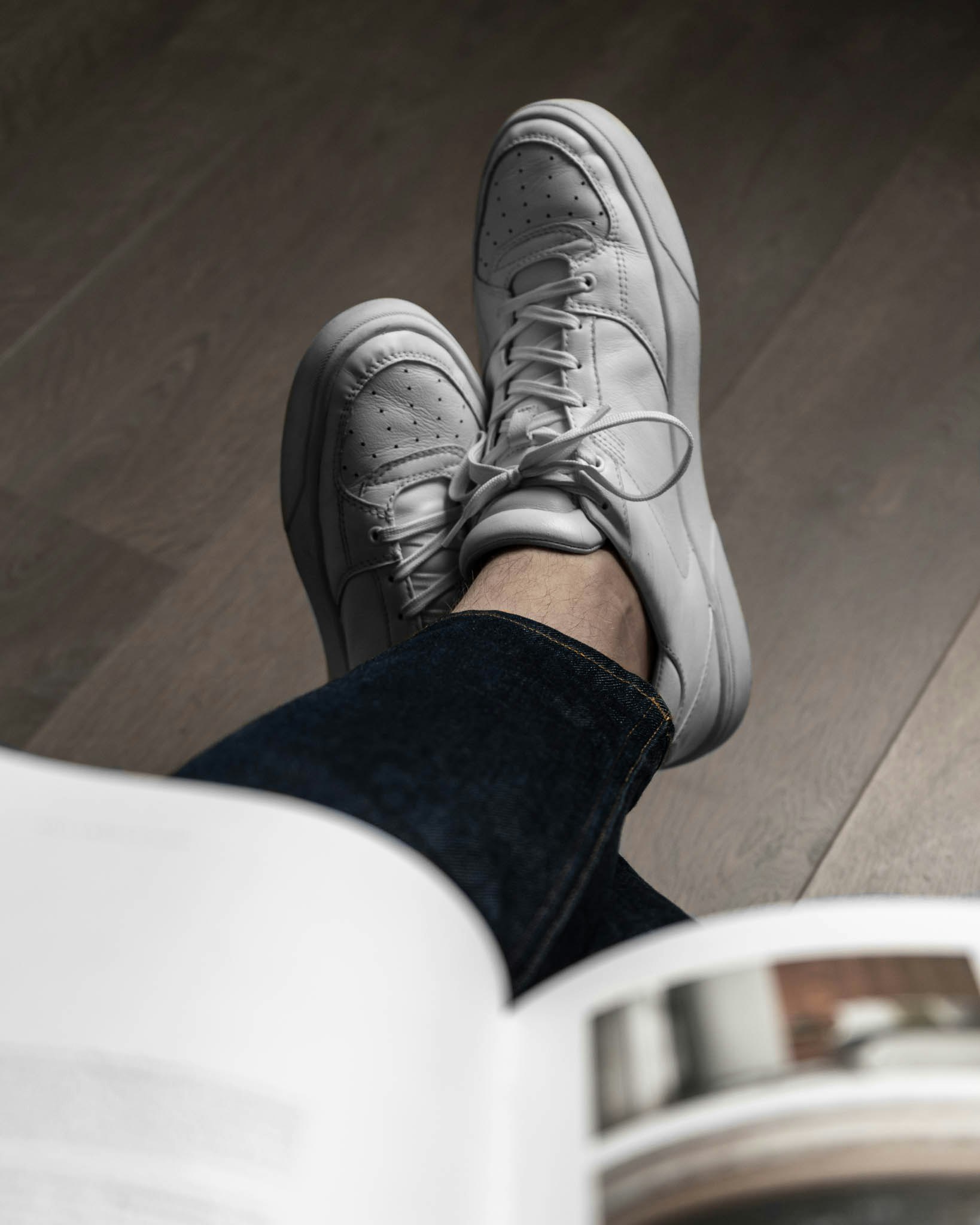 We don't necessarily participate in the field of Influencer marketing. We like to think that we have created such a high-quality product that speaks for itself – so if the product and the story behind it won't persuade you, we are not sure if an Influencer would do the trick. And as already mentioned above, we'd rather repost a happy customer with fewer followers, than an Influencer with many followers, who does not personally stand behind our product. However, this does not mean, that we don't occasionally send out shoes to people who we personally appreciate or who we maintain a good and personal relationship with.
What would be your number one Instagram tip as a brand?
We think there is no generally valid way to go, this is so much depending on the particular brand. Some want or need as many followers as they can get in order to reach a wide variety of people. Some have very tight restrictions brand-wise (CI) what they are allowed to do and to present which determines their way to go dramatically. For us, as mentioned before, we believe in being real/ authentic and prefer having real followers, real people who would like to interact, having a real interest in who we are and what we do rather than the biggest number of followers possible.
Could you name three accounts that inspire you and we should check out?
Concluding

I hope you all enjoyed the Q&A with the guys from VOR and be sure to give @vor.shoes a follow on Instagram to stay tuned for new releases and their continuous pursuit to creating stunning and timeless sneakers! If you enjoyed this article, you might also like the article The 15 best white sneakers for any price range which includes a pair of VOR's or if you want to grow your Instagram account here are some tips and tricks Growth on Instagram! Beating the algorithm
Cheers K!
All photo's courtesy of @Koiztra & VOR