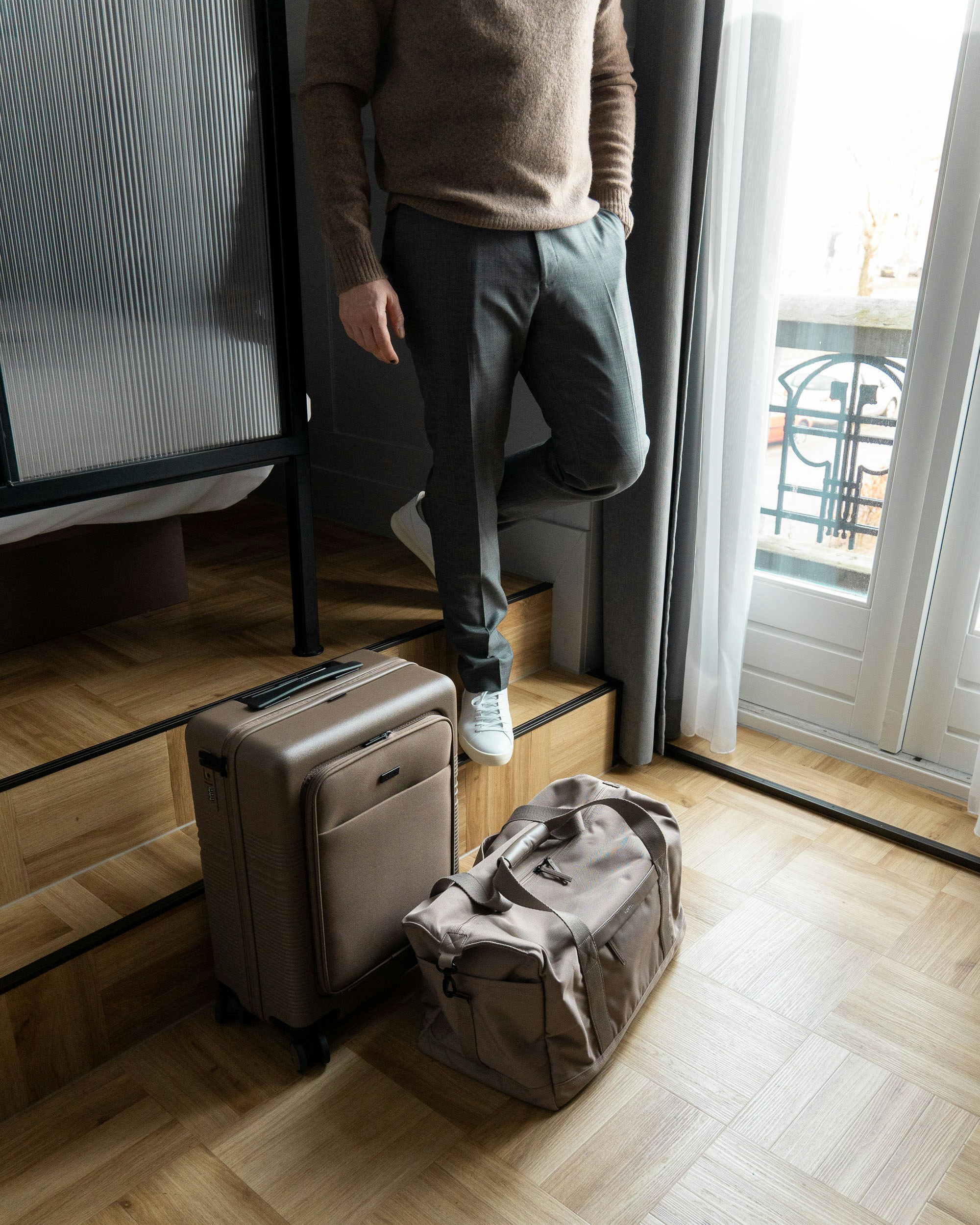 Whether you're off to a business meeting, a weekend getaway, or a casual trip, the right luggage can make all the difference. Enter Nortvi, a brand that's been making waves in the world of travel accessories with its sleek and practical products. In this review, I'll be taking a closer look at two of their flagship products, the Nortvi Weekender Bag and Cabin suitcase.

A Closer Look at the Features of the Nortvi Weekender Bag and Cabin suitcase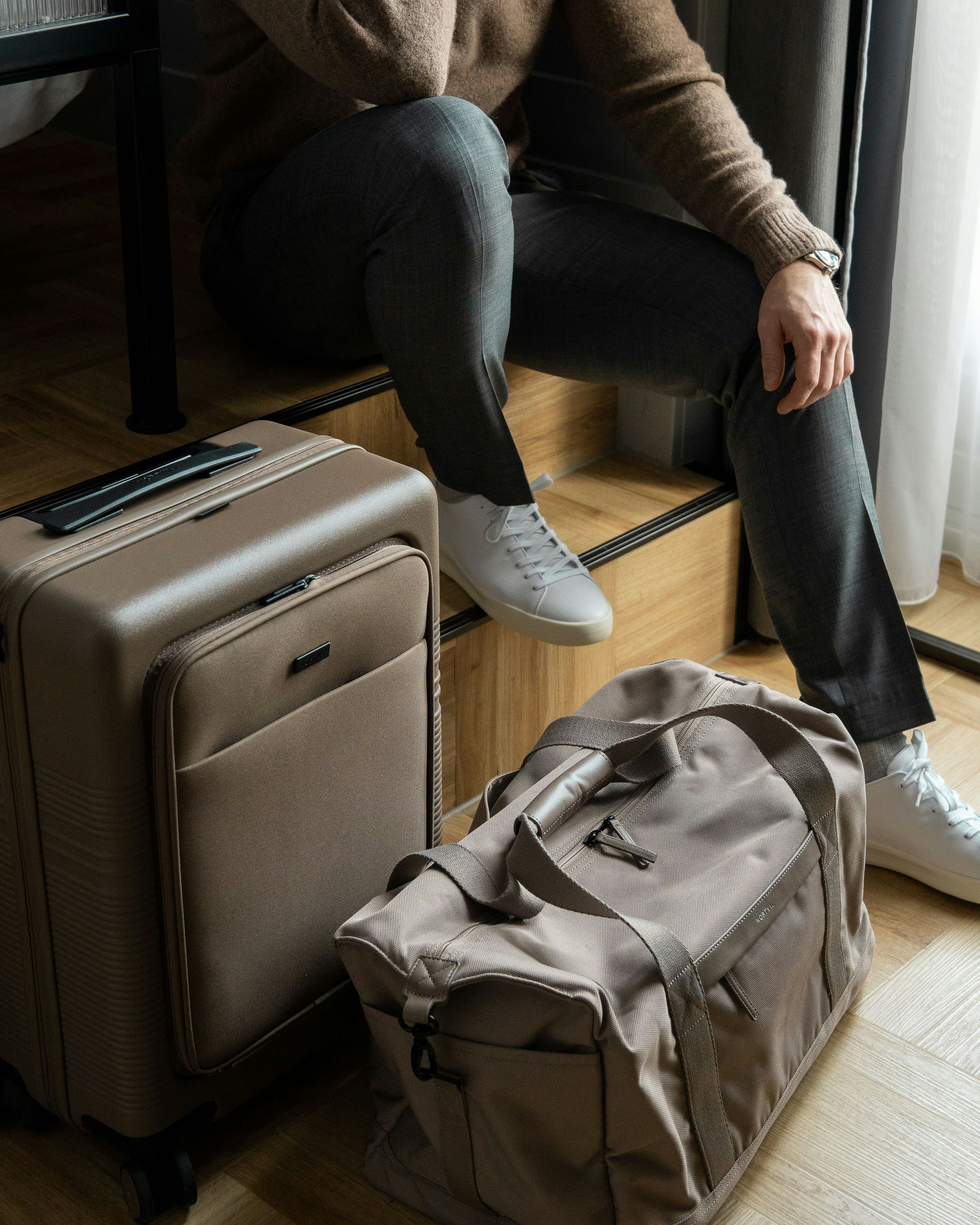 First off, let's talk about features. In terms of features, the Nortvi Weekend Bag offers a spacious main compartment (38L) that can fit all your essentials, there are also multiple pockets, on the inside, to keep smaller items organized.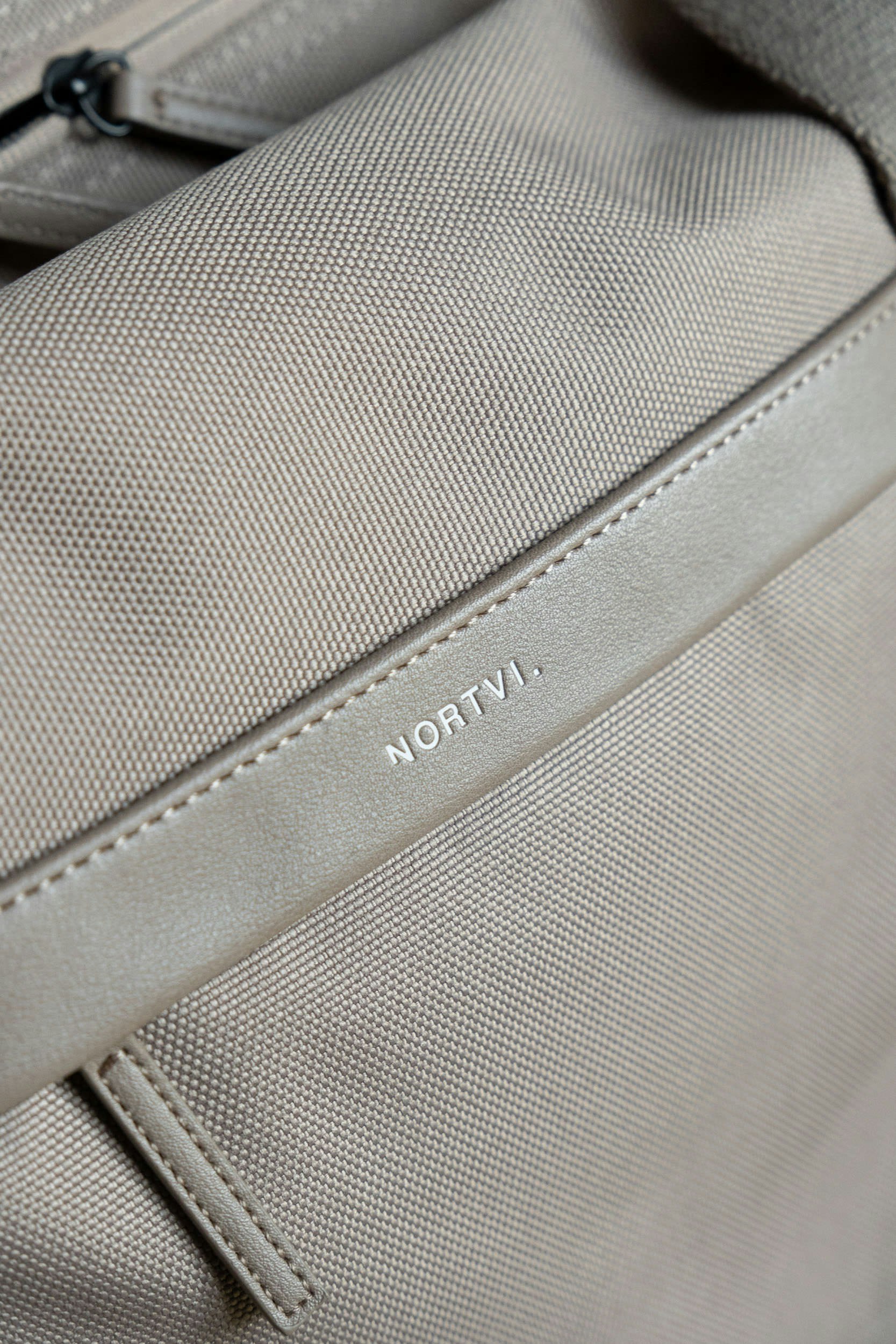 The bag is made of a combination of eco-friendly vegan leather, and both the exterior and interior are made of 100% recycled PET Bottles. Additionally, it's also comes with a luggage strap, making it easy to attach to one of Nortvi's suitcases for extended trips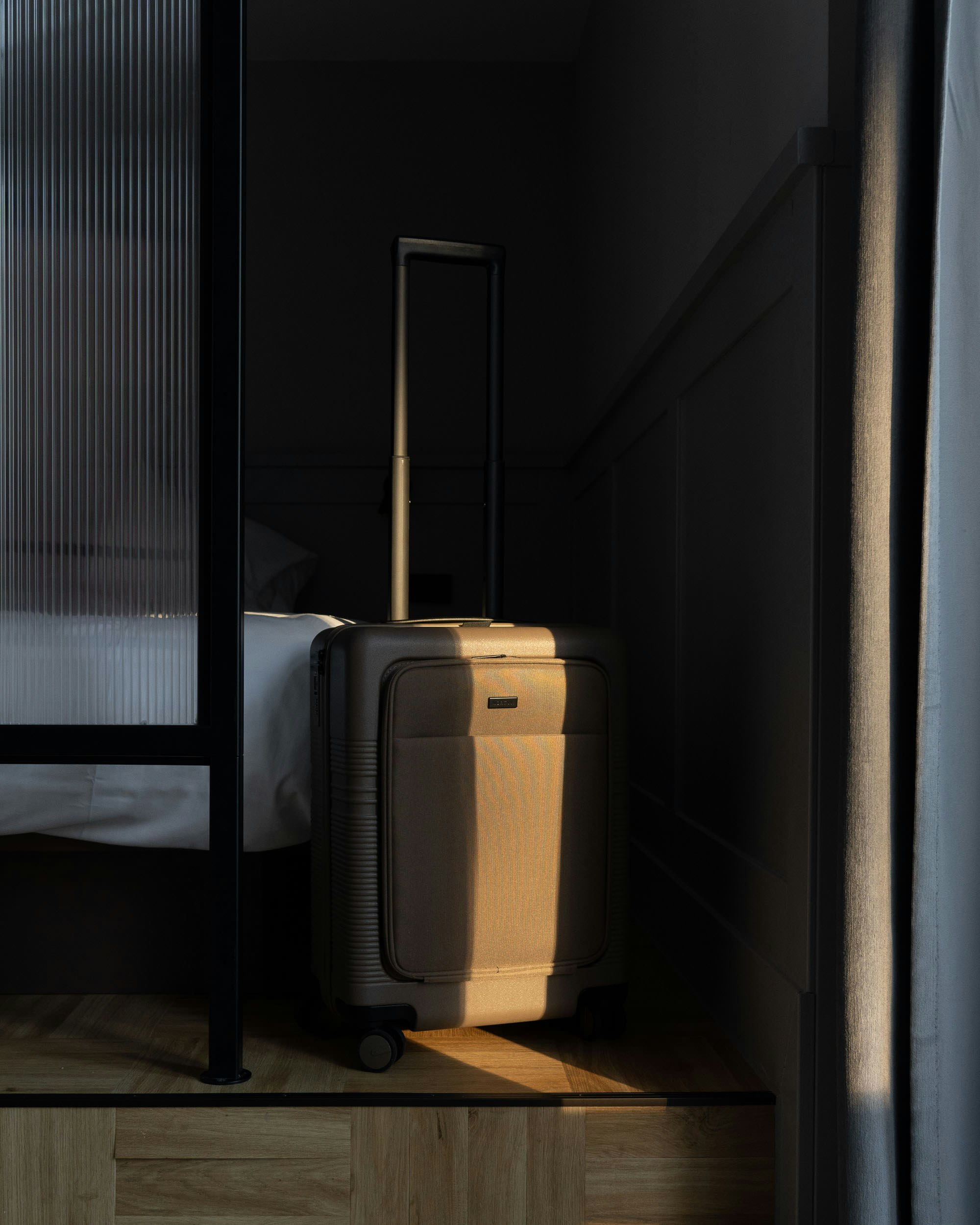 If we take a closer look at the Nortvi Cabin suitcase, with its inside space combined with perfectly aligned packing compartments and handy front pocket, it offers enough space for your belongings for a weekend getaway.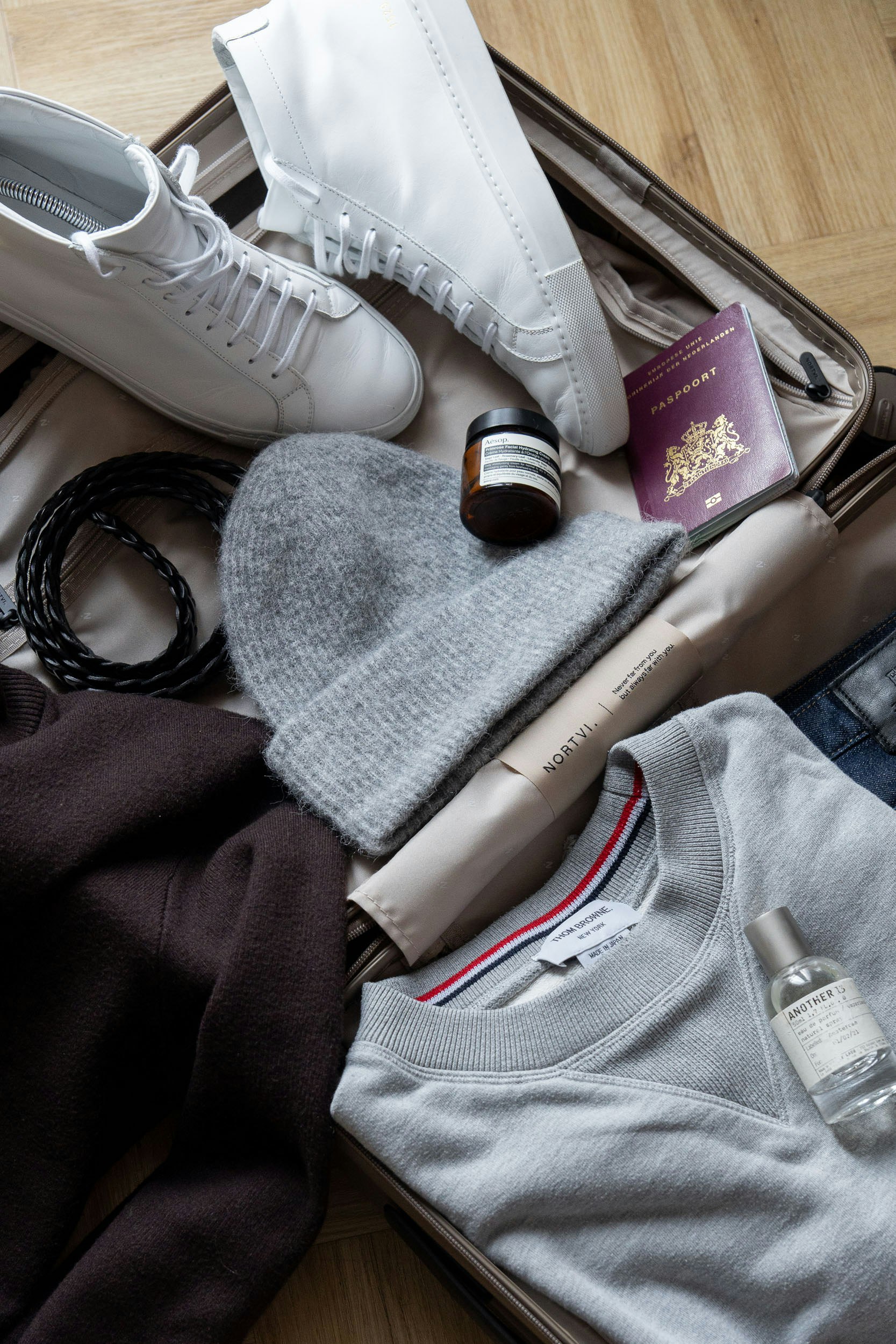 The suitcase is made of light and unbreakable recycled aerospace-grade German Makrolon polycarbonate and uses the same 100% PET recycled fabric as the weekender for its interior. Finish it off with the silent run wheels and premium integrated TSA lock, you have a winner in its class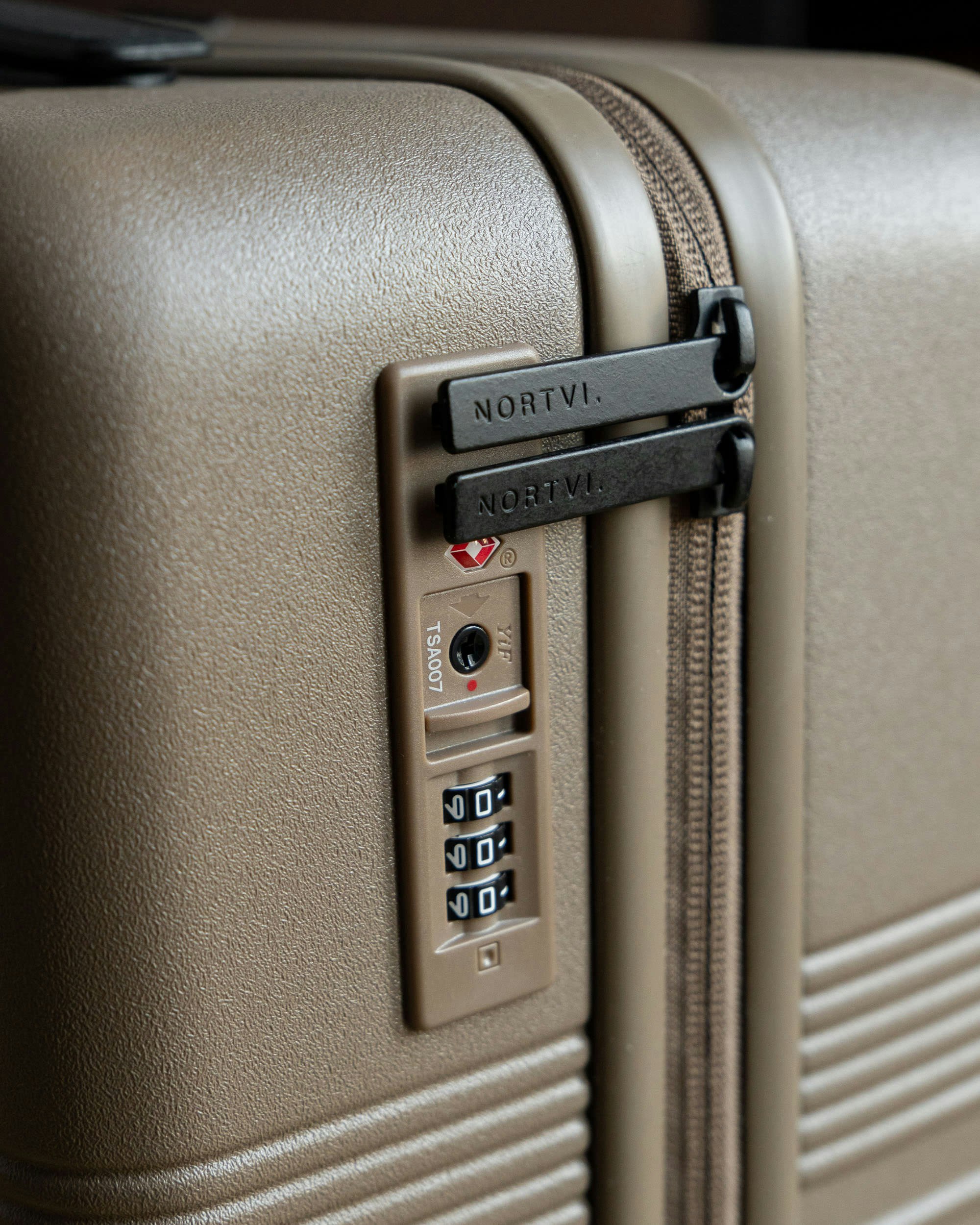 Shown here in clay, the weekender and Cabin suitcase come in 4 different colors and if needed in larger sizes.

A Closer Look at the Eco-Friendly Materials Used in Nortvi Luggage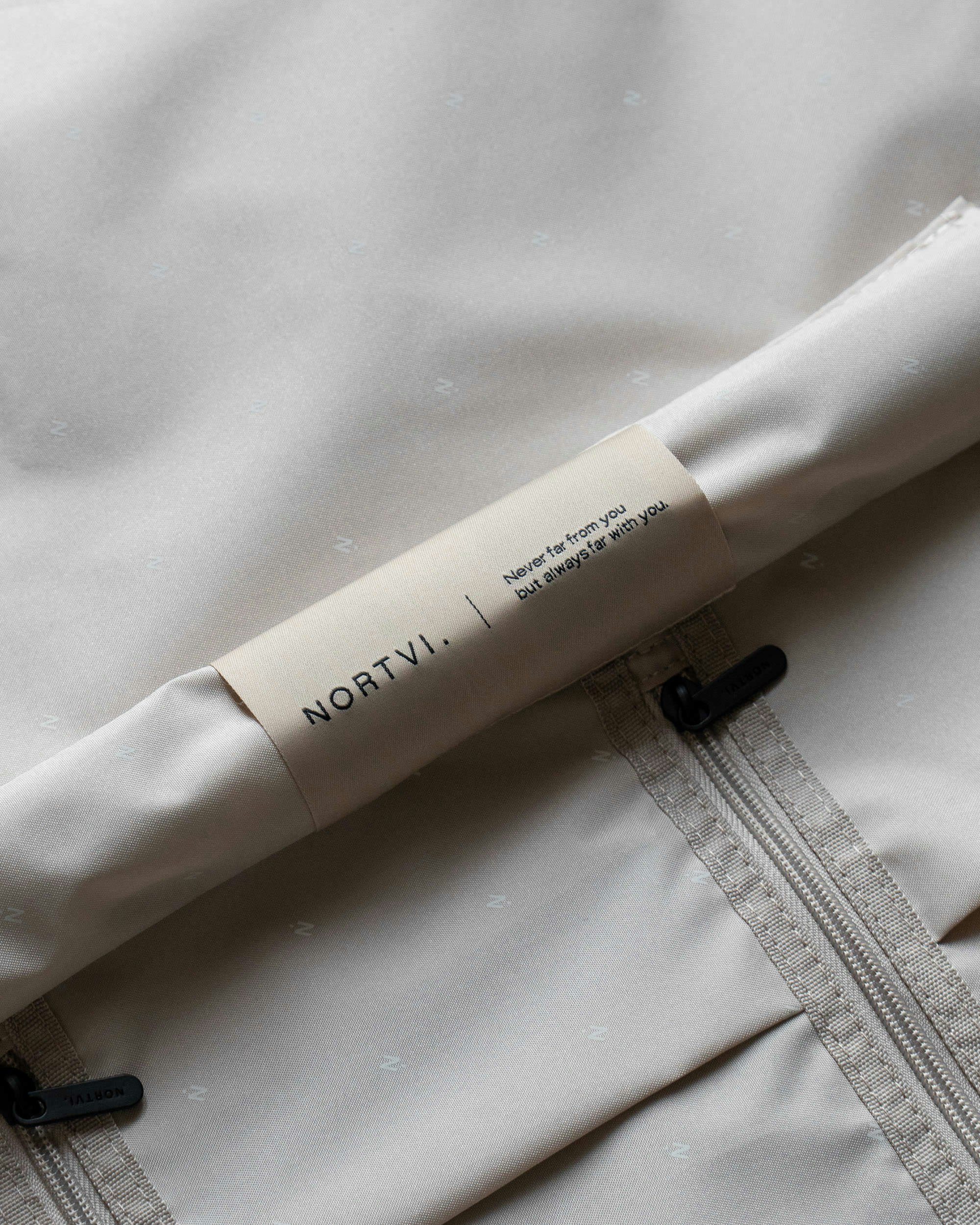 Sustainability is an increasingly important factor in the fashion and travel industry, and Nortvi is committed to reducing its environmental impact.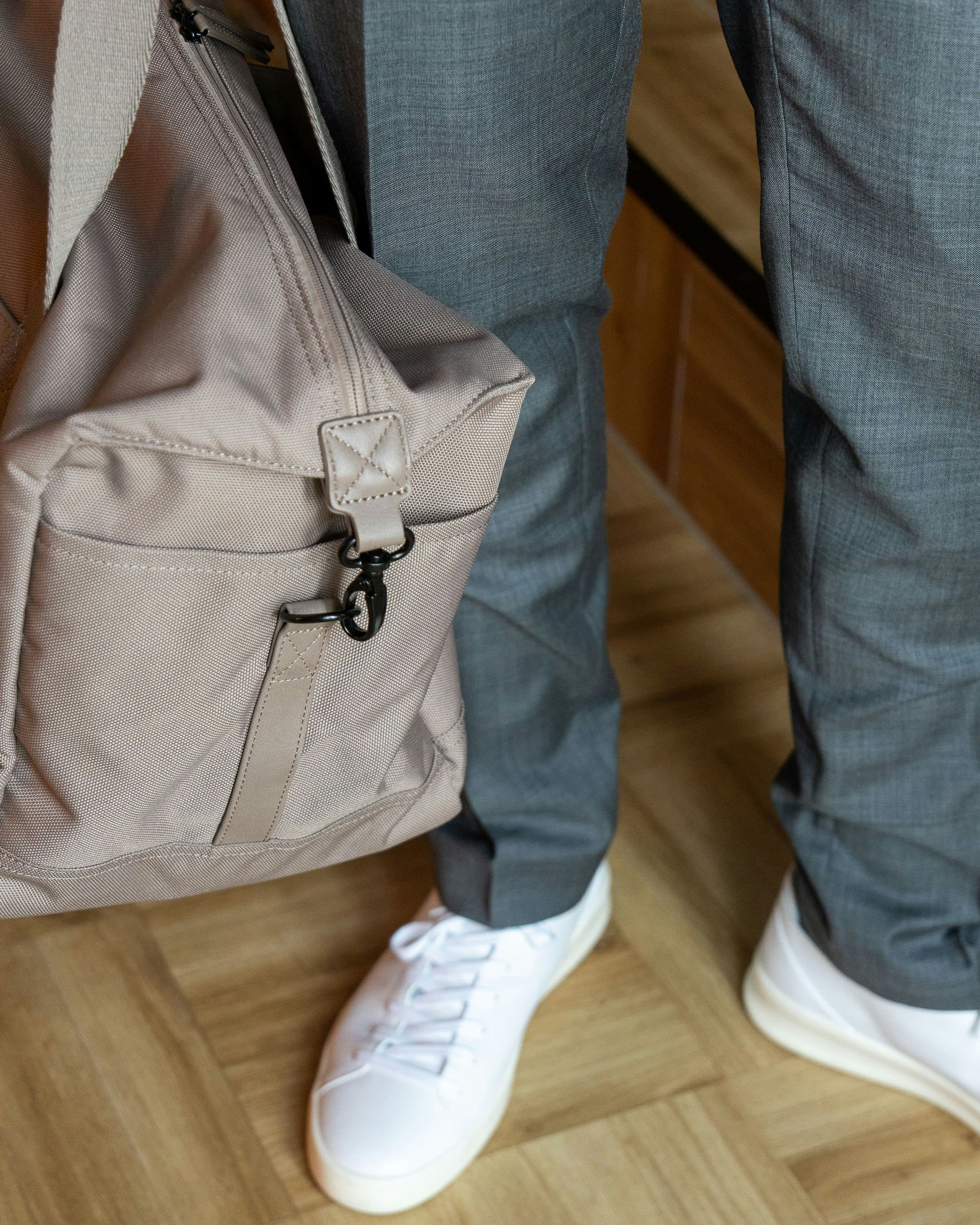 The weekend bag is made of eco-friendly materials, such as 100% PET recycled fabric and vegan leather, while the Cabin suitcase is made of recyclable polycarbonate, which is a more eco-friendly option than some other materials.
With the fashion industry under increasing scrutiny for its sustainability efforts, it's refreshing to see a brand taking steps to reduce its impact. Something not always seen by the competitors of Nortvi.
And as an official supporter of the World Wide Fund for Nature (WWF) Nortvi makes a donation for every purchase and enables Flying Vets to rescue animals such as turtles and manta rays in the Coral Triangle to be treated against the consequences of plastic ingestion.
Quality and Craftsmanship in the Nortvi Weekender Bag and Cabin suitcase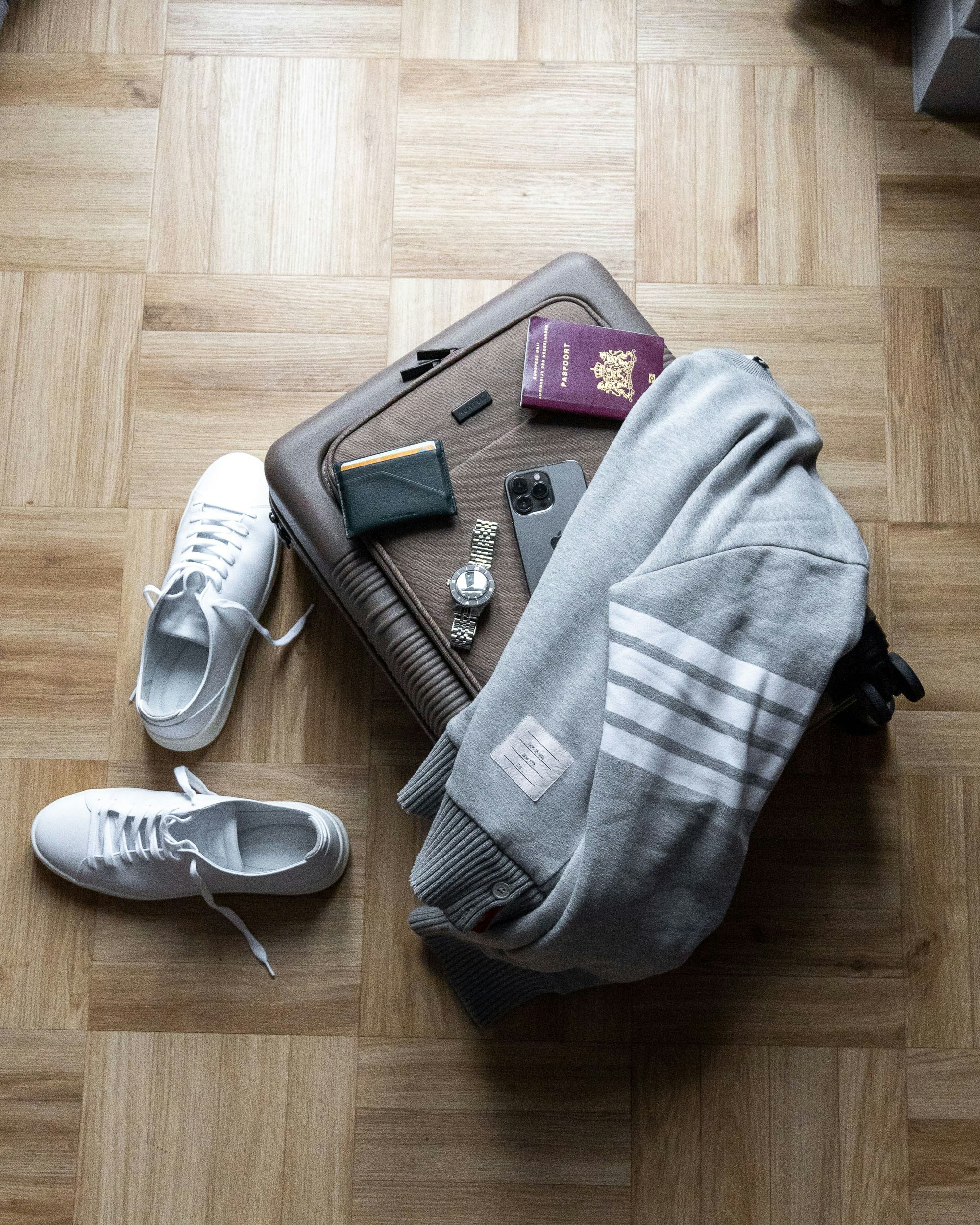 Of course, the most important factor when it comes to your travel companions is quality.
The Nortvi Weekend Bag and Cabin suitcase are built to last, with sturdy metal hardware and reinforced seams for the weekender, and the Cabin suitcase's hard shell design is made of lightweight and durable polycarbonate material. The used materials are both durable and designed to withstand the wear and tear of travel. Other high-end brands like Filson, Horizn, Tumi, and Mulberry offer similar quality.
Still, the Nortvi luggage definitely holds its own in terms of durability and craftsmanship, especially at this price point.
Concluding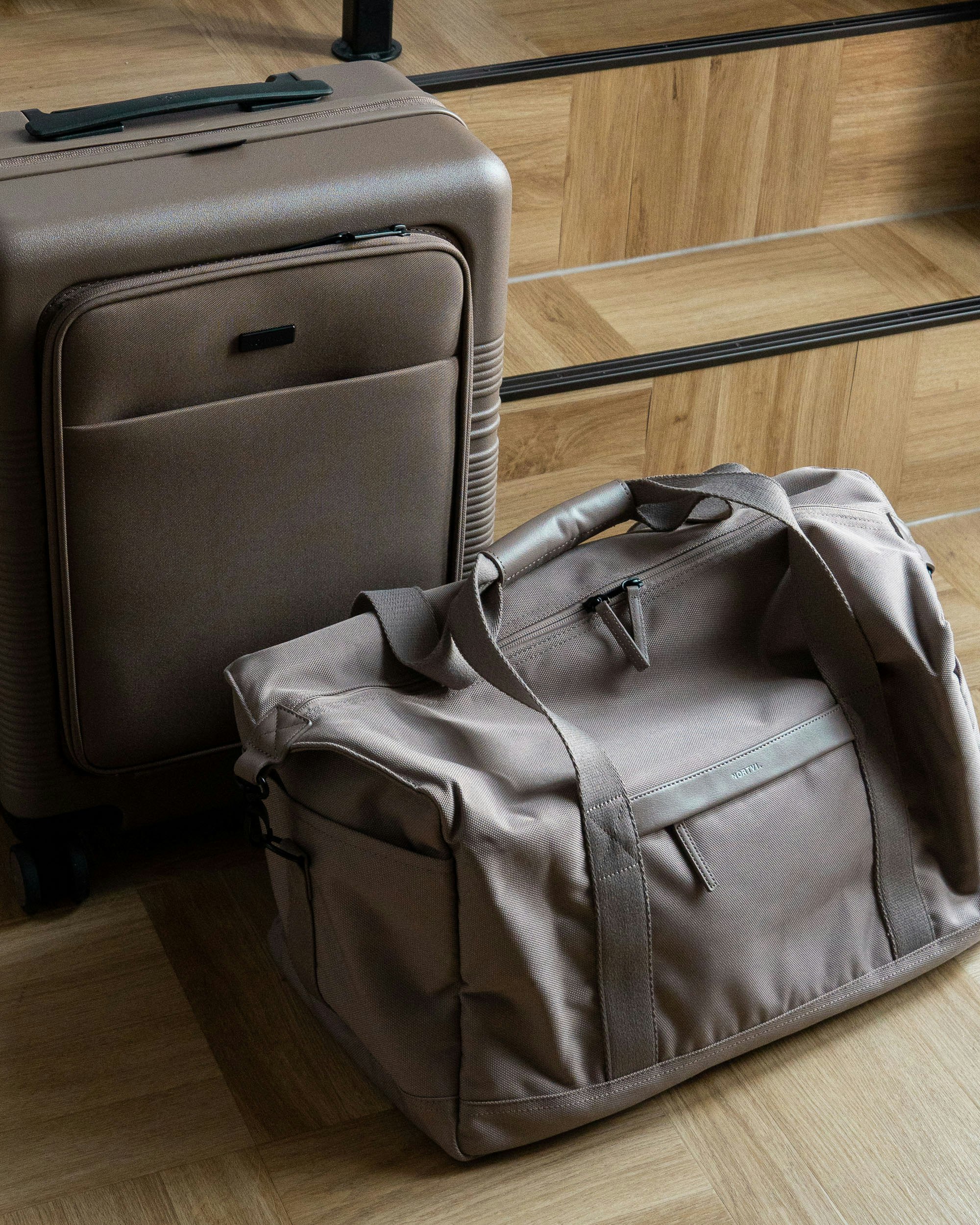 Having road tested the luggage from Nortvi during my recent overnights and city trip to Berlin, I can only say, that Nortvi is a solid choice for the modern gentleman or lady who values style, sustainability, and durability in their accessories. The quality and attention to detail make it worth the investment and I think it will be hard to beat the price-quality ratio.