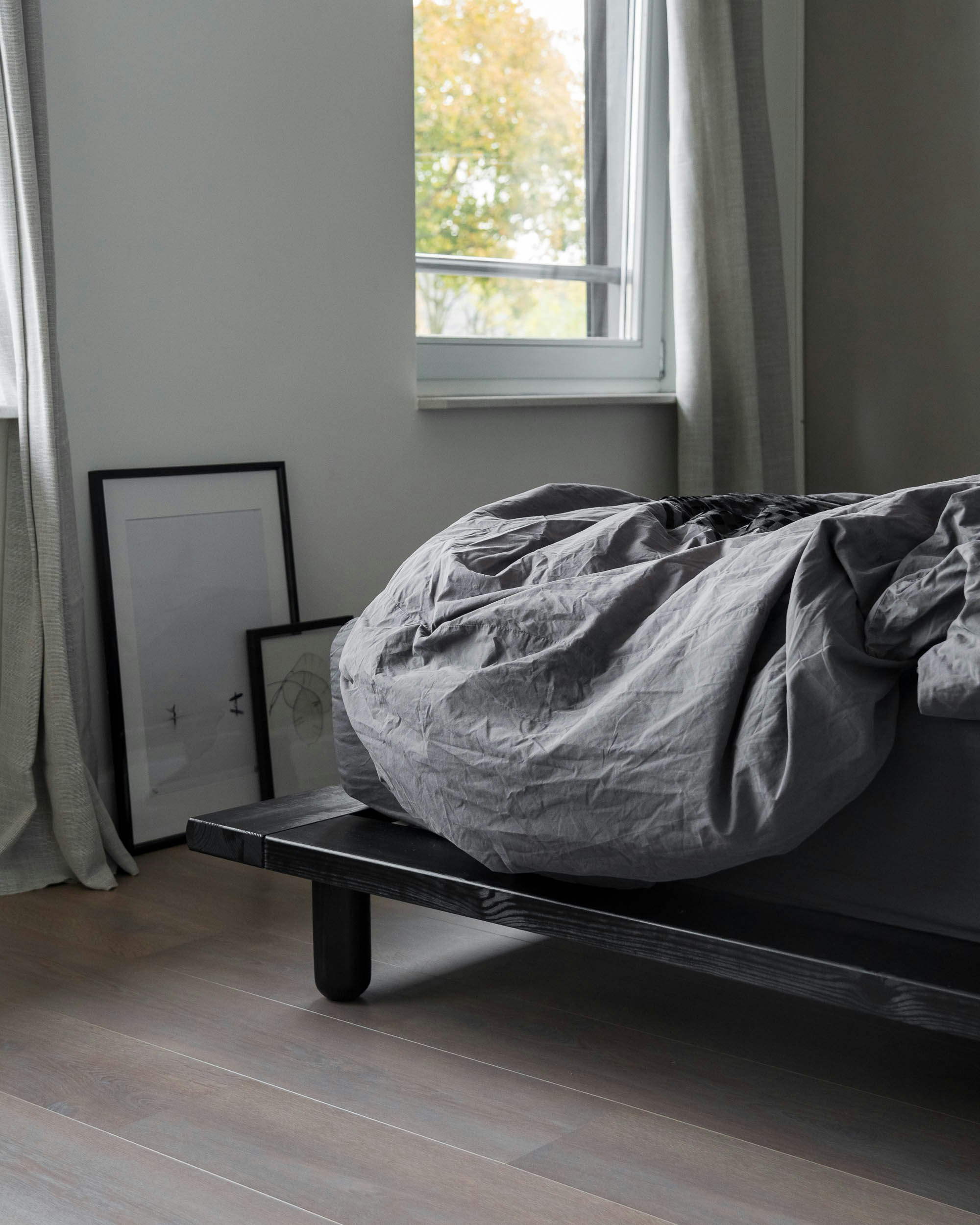 Okay… a sentence I thought I never would write… but it was love at first sight with a bedframe! There… I said it. Yes, when I saw the Peek bedframe from Karup design in its black lacquered glory, I knew I found my new bed. Throwing away any logic, surely a bed looking so good must be a good quality bed, right? You only live once so let's go!

Read. Store. Sleep.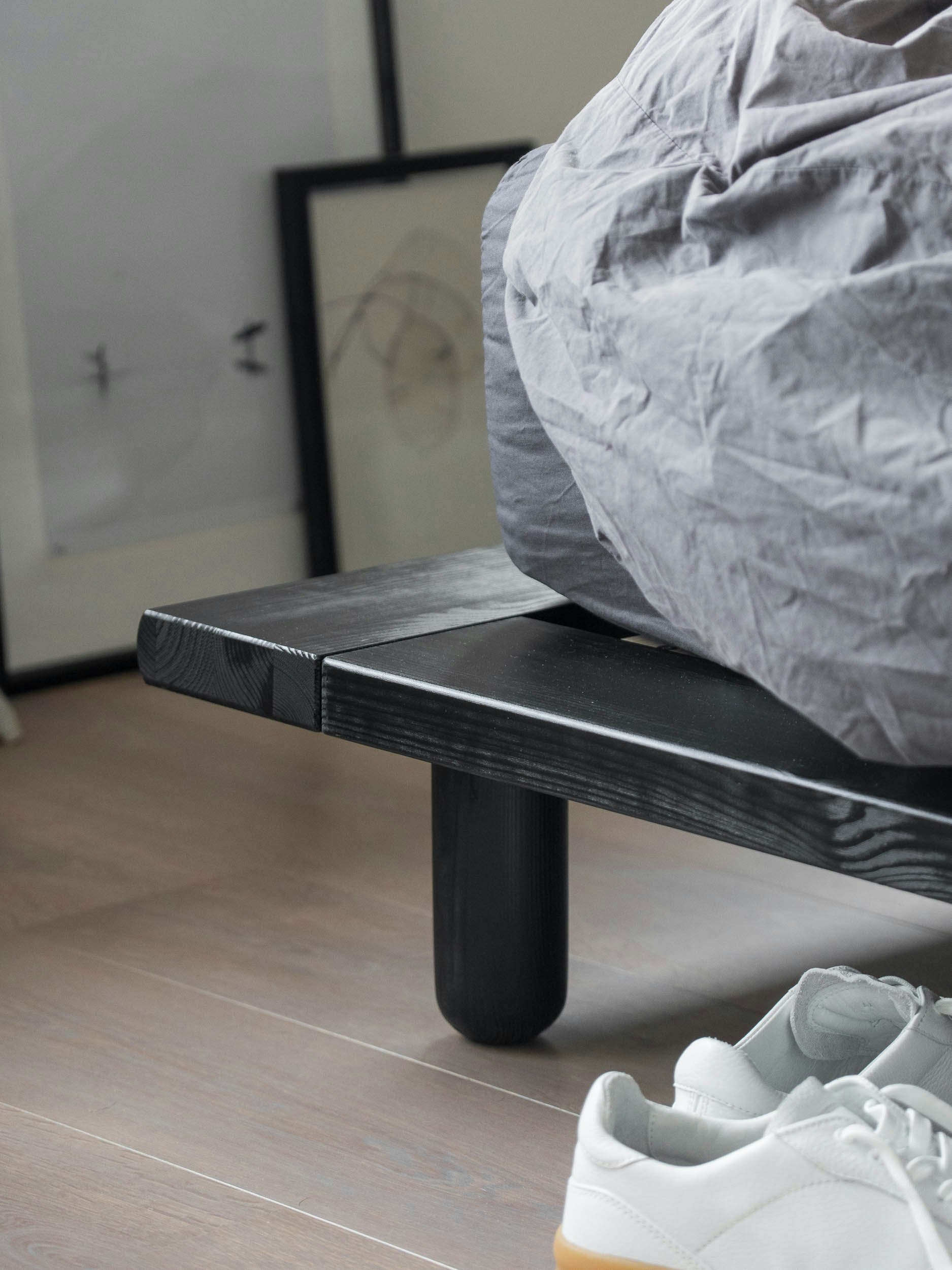 Well, what can I say, the Peek didn't disappoint. Easy to assemble, basically it consists of the frame and headboard, within no time the Peek was shining in all its glory. The frame is made of solid FSC® certified pine wood and comes in two colors, light wood or coated with black water-based lacquer. I opted for the black lacquer.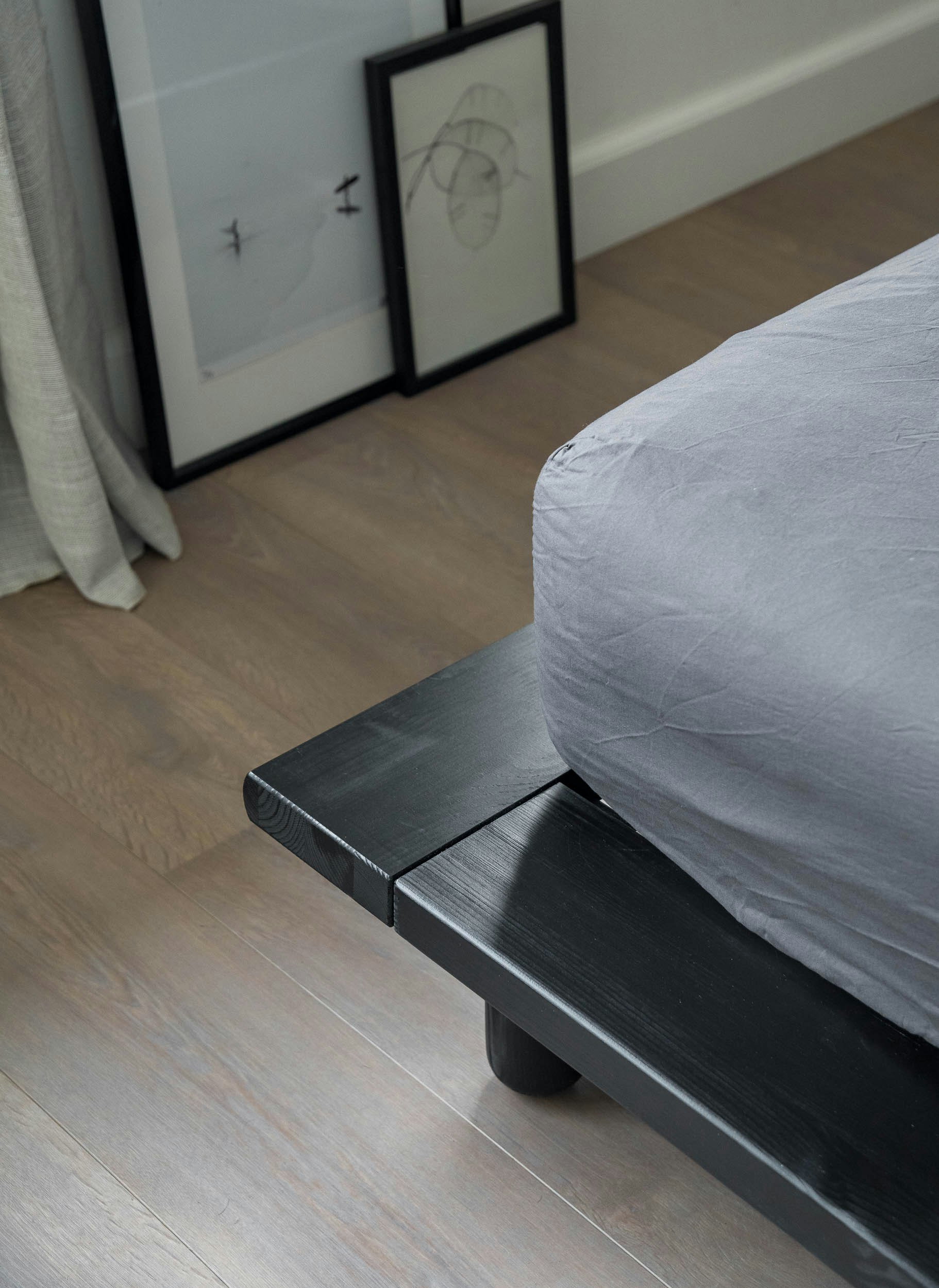 Designed to serve two main purposes: To be a delightful bed and provide more space for your belongings, the Peek bed is more than just a good-looking one.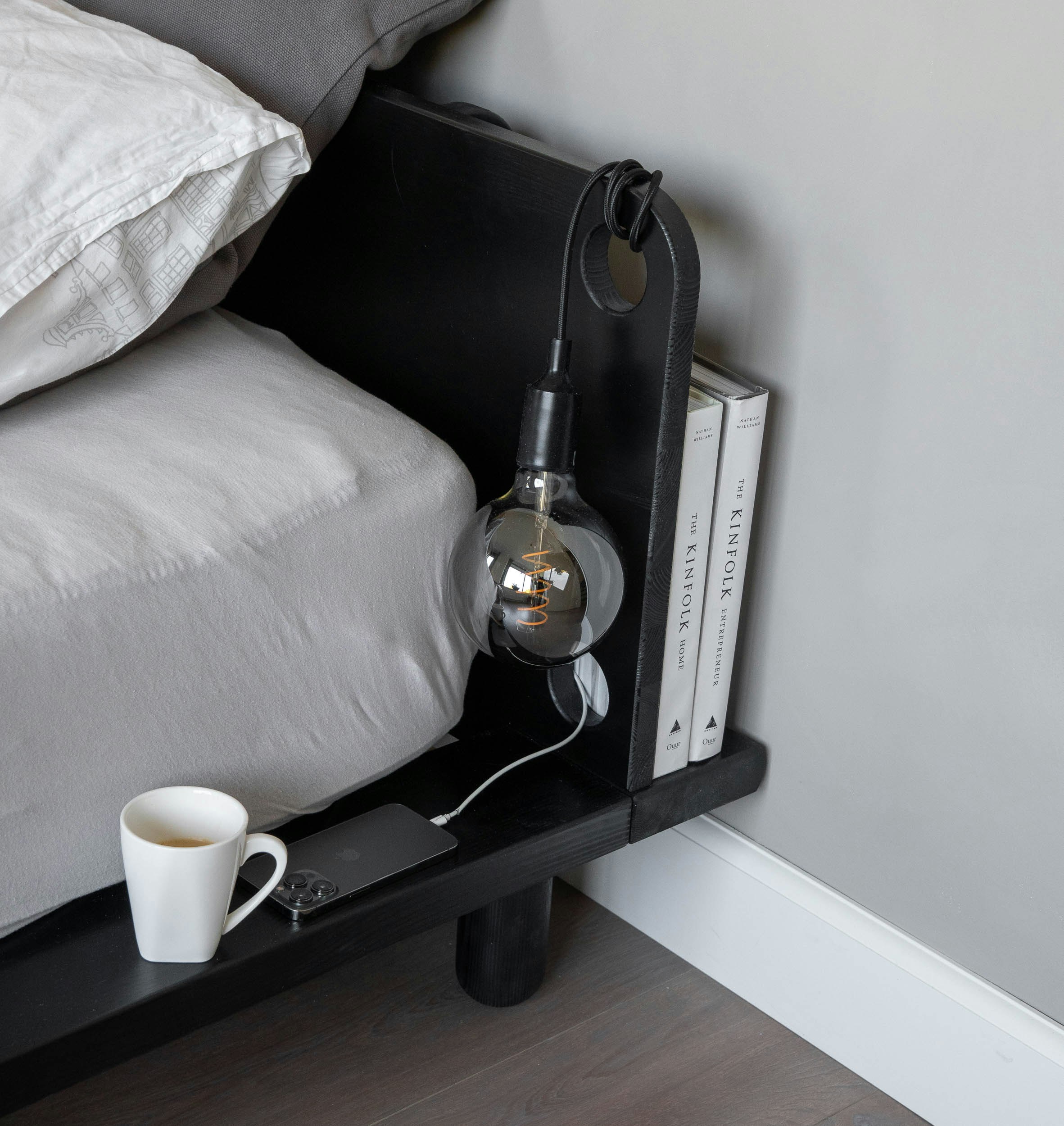 The broad frame lets you easily store and charge your phone from your bedside and let your favorite books peek out from behind the headboard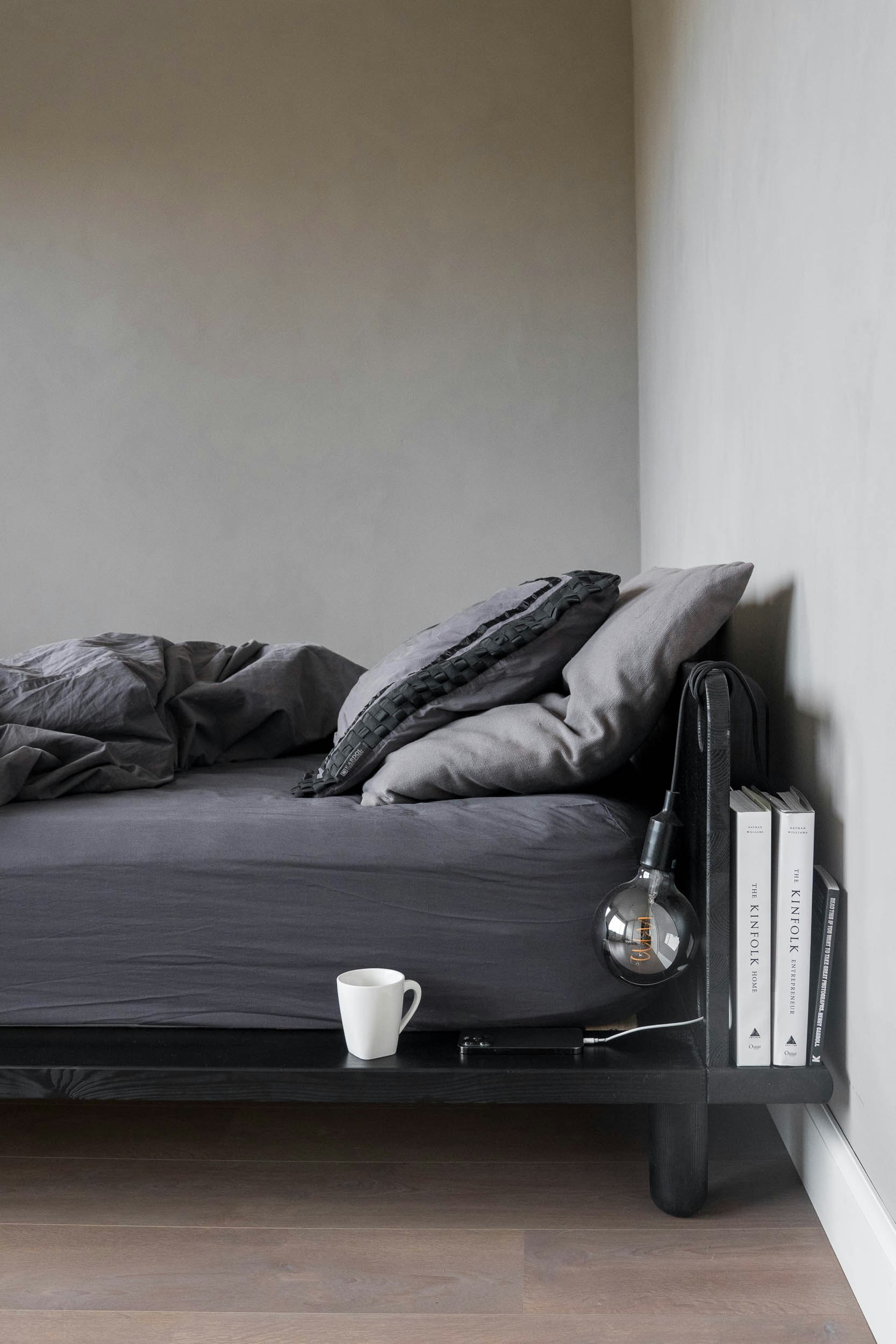 And to make life even easier, and aesthetically pleasing, the headboard comes with two holes as holders for lighting. Wrap the cables around and choose your favorite light bulbs and you're done!
Peek bed details:
Sizes: 140 / 160 / 180 by 200
Color: Clear lacquered or black lacquered
Material: FSC® certified pine wood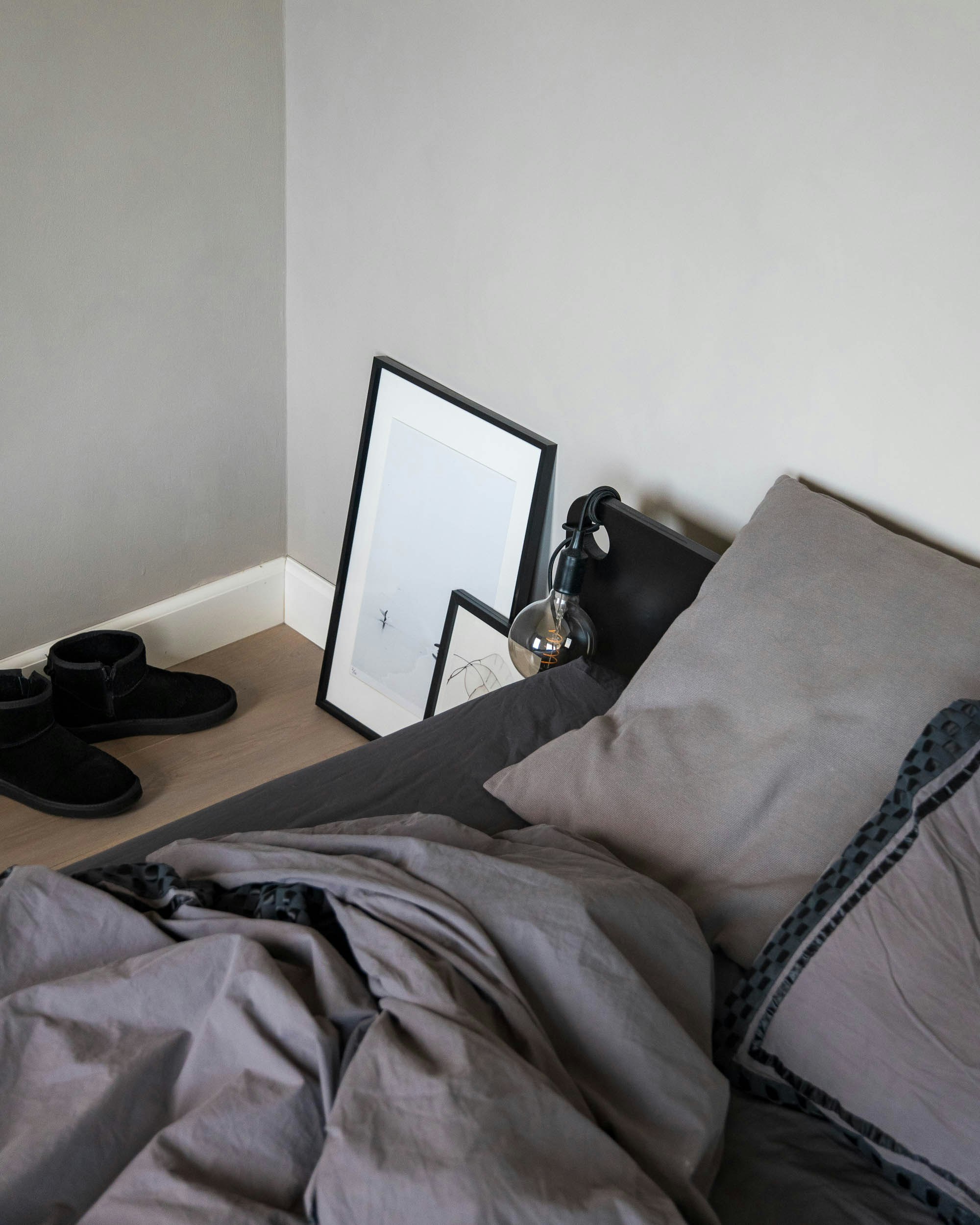 Highly recommend the Peek if you are looking for a minimal aesthetic! That being said, Karup has 7 more minimalistic bedframes designs. Furthermore, Karup has an extensive collection of well-designed, sofa beds, storage solutions, and futons! All come with a minimalistic touch while not losing functionality.
As always, thanks for reading and I hope you enjoyed the article!
Best,
Kars