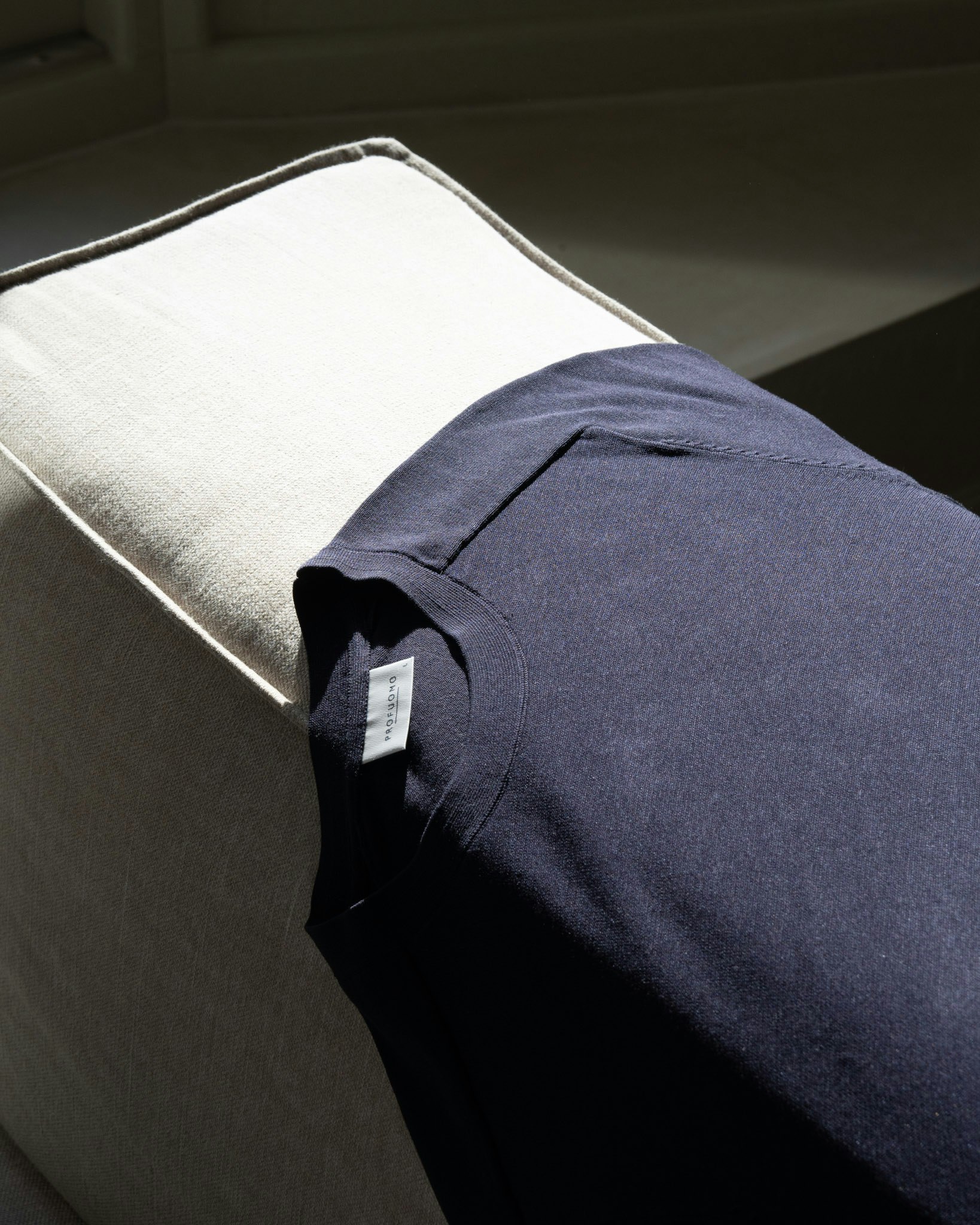 Sometimes, my core wardrobe aesthetics drive me crazy… Now don't get me wrong, I love my wardrobe aesthetic, but it can get difficult to add a personal touch to your style that takes it from bland to elevated when the majority of what you wear are basic colors.
Now Fast fashion brands have you believe they have the answer for us! We need the latest and greatest every new season. But let's be honest, do you want to let your personal style be dictated by the latest tequila fuelled insights from some hype brand creative director that screams brand? Or are you looking for those timeless essentials from a brand that with their understated wardrobe ensures it's not about them but more about you?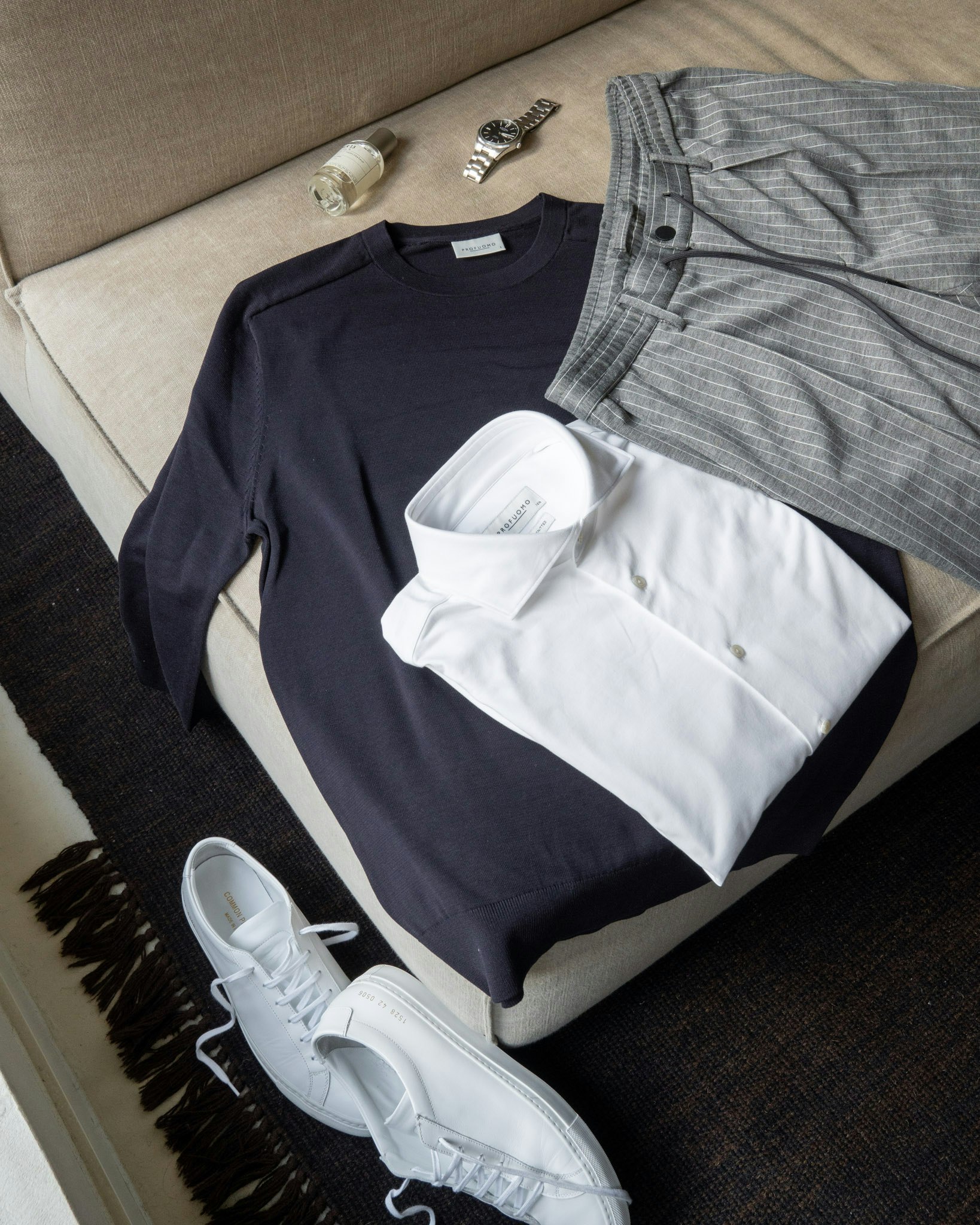 I'm definitely the latter! And in an industry dominated by fast fashion, psychedelic prints, and in your face logo I find Profuomo to be a breath of fresh air!
Profuomo – designed with timeless comfort in mind
Now Profuomo might be a new name for you, they certainly are not in the men's fashion world. Starting with humble beginnings in the 1930s making exclusive ties with the finest Italian fabrics, Profuomo over time has transformed into a brand that offers a full range of men's essentials.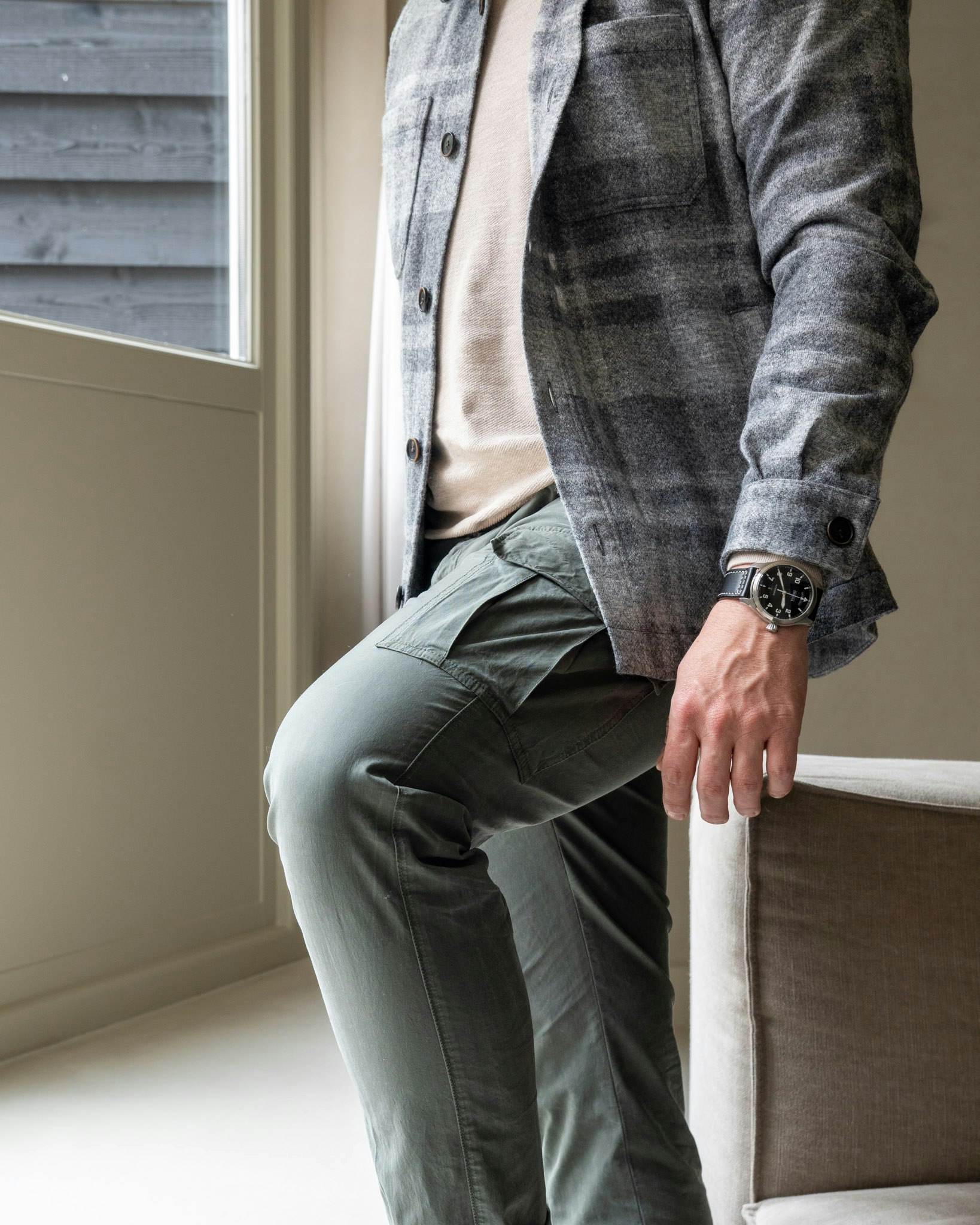 A menswear range designed to be comfortable clothes suitable for work and play, Profuomo is the clean aesthetics lover's dream. Their use of premium fabrics and innovative high-tech yarns come together in a collection that finds its roots in classic design (think overshirts, well-cut trousers, and details from great dress shirts), modern cuts, and color combinations.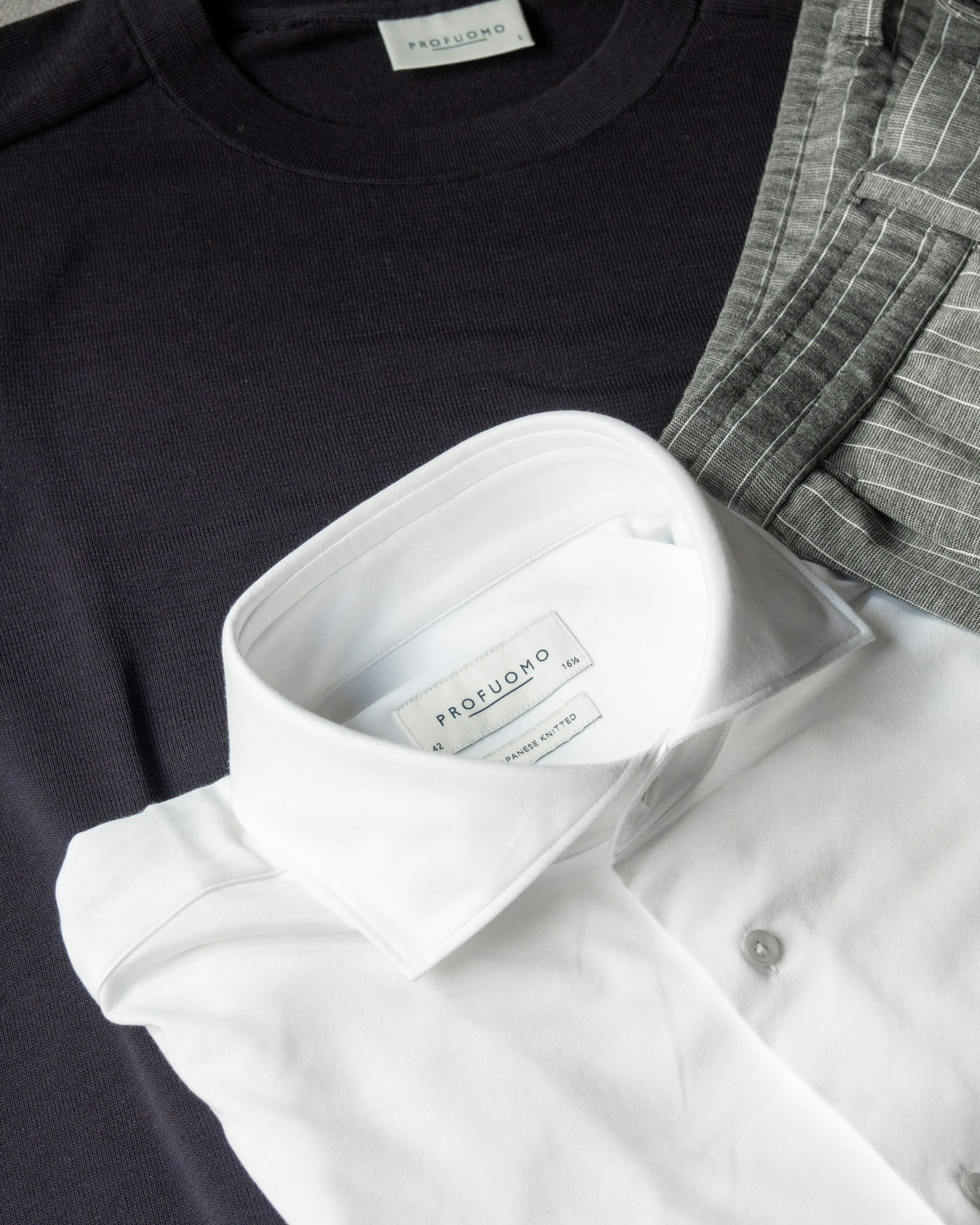 A great example of this is their line of Japanese knitted shirts. The shirts are made using the Japanese knitting technique. The result is a knitted shirt that combines the comfort of a t-shirt, with the smart look of a dress shirt. Added bonus, because the shirt is knitted, ironing is no longer needed!
Responsibility towards generations to come
Now it's one thing to design and produce amazing men's wardrobe staples, but in this day and age, you need to step up and do more. As a brand in the fashion industry, you should take responsibility for the impact you make on the environment, and this should be reflected in the core values of your brand, the fabrics that you use, and how you operate.
Now I might be a bit biased, as I get a bit chauvinistic when an awesome brand has a Dutch origin, but I'm happy to see that Profuomo doesn't do greenwashing. As part of their ambition for a better and more responsible industry, their own strategy is based on 4 pillars: establishing a responsible supply chain, making better products, investing in people's welfare, and giving back to society.

The cool thing is that you can actually filter on their website for sustainable products, which will give you an overview of products created containing different sustainability labels like the Better Cotton Initiative, Responsible wool standard, and Responsible Down Standard.
Stay tuned!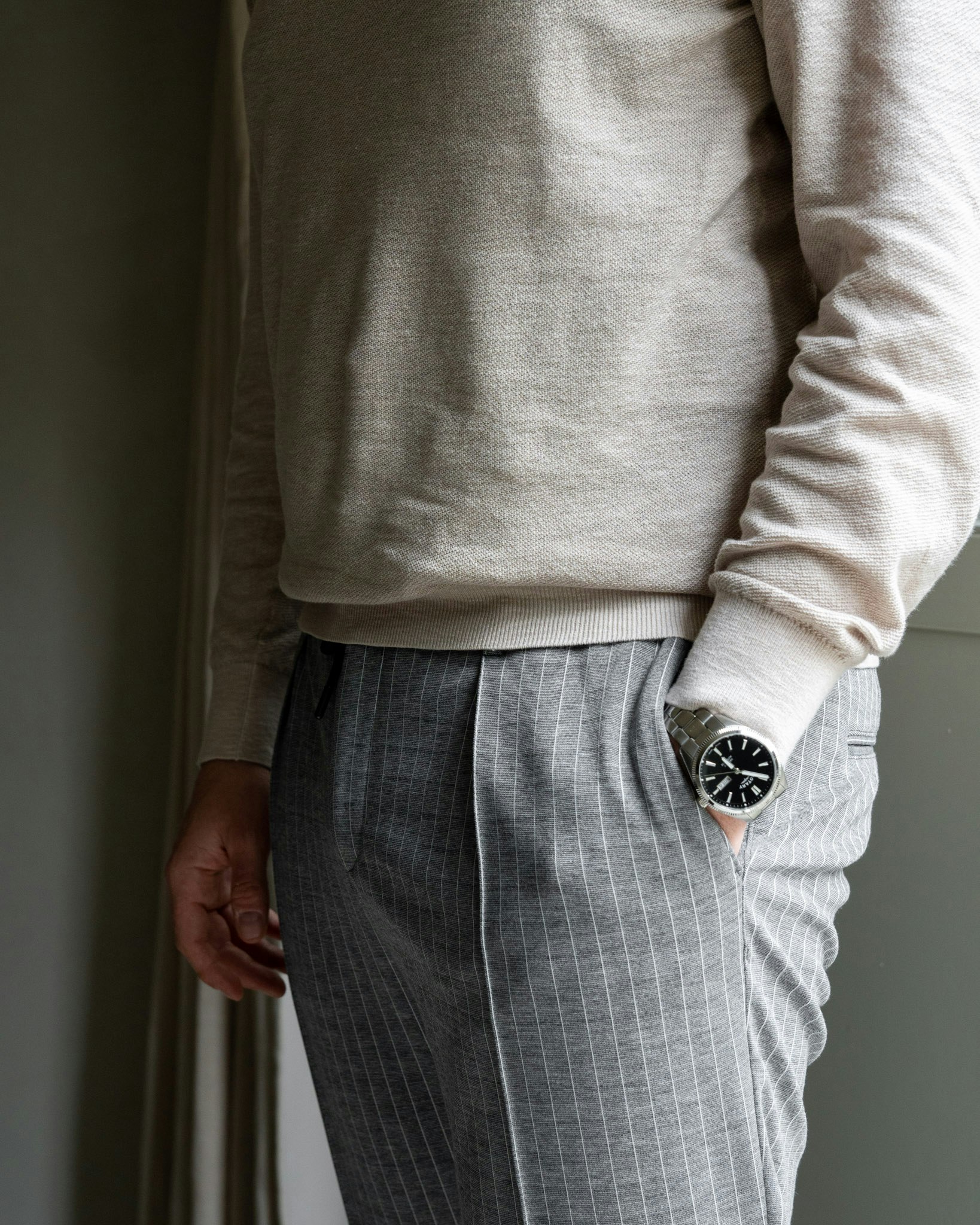 As you can tell, I'm a fan of Profuomo. If you are the one that is into flashy logos and in-your-face designs, then Profuomo might not be it for you. But if you are looking for a brand that will give your minimal aesthetic dominant wardrobe a swagger boost, then Profuomo is it for you!
To inspire you to build a capsule wardrobe (because less is more) and show that a minimal wardrobe can still create different looks, I will be posting a blog on creating a capsule wardrobe, and showing the outfits made with items of the Profuomo line on my Instagram!
As always, thanks for reading and I hope you enjoyed the article!
Best,
Kars